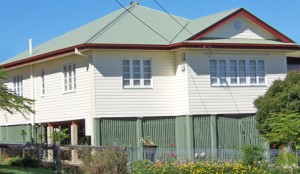 Vinyl cladding is not new. It's a proven and lasting product that can transform your home's appearance and value. But not all cladding is the same. There are some important factors that make Prestige Exteriors cladding the best value and a great investment.
Prestige Exteriors chooses to only install Duratuff Select vinyl wall cladding, a world class product manufactured to AS/NZS 4256.4. Incredibly, Duratuff comes with a 50 year transferable manufacturer's warranty! In other words, the warranty stays with the next buyer of your home.
Prestige Exteriors Cladding At A Glance
Attractive
Energy Efficient
Low Maintenance
Quality Built
Adds Value
Low-gloss wood grain finish and colours
CFC free insulation system
No painting required ever!
Most preferred weatherboard
Continually delivers lifestyle and cost benefit
Why Prestige Exteriors' Duratuff Select is Such Great Value
Total Weather Protection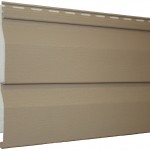 Our vinyl weatherboard's unique Windlok 180 locking system allows for expansion and contraction, keeping the sealing effects of the weatherboards working. This guarantees total weather protection against wild winds and driving rain. In fact it's been tested and withstands winds of up to 288km per hour.
Crush and Impact Resistant
Your new cladding is also resistant to crush and impact factors. A rolled over nailing hem adds strength and stability, and smoothes out wall irregularities. So the odd bump and bang won't crack, split or damage the tough vinyl surface.
Quality Cladding
Importantly, Prestige Exteriors cladding complies with Australian Standard AS/NZS 4256.4. This is your highest guarantee of a quality product.
50 year Guarantee
Once your new vinyl cladding is up, the only maintenance it will need is an occasional hose down. No more painting. Duratuff Select is there for life! In fact it's guaranteed in writing for 50 years.
Built-in insulation
And it'll also protect you from noise, heat and cold. It contains a fully protective CFC-free, solid foam insulation built right into the cladding. This locks out extreme noise, heat and cold for all round living comfort.
Hide Scratches
Our vinyl weatherboards are created using a 'colour through' process that hides scratches so that the appearance is retained.
Great Range of Colours
Lastly, Prestige Exteriors offer you an exclusive range of 8 standard colours and 5 vibrant options from the 'Colorscapes™' collection, complete with a low-gloss wood grain finish.